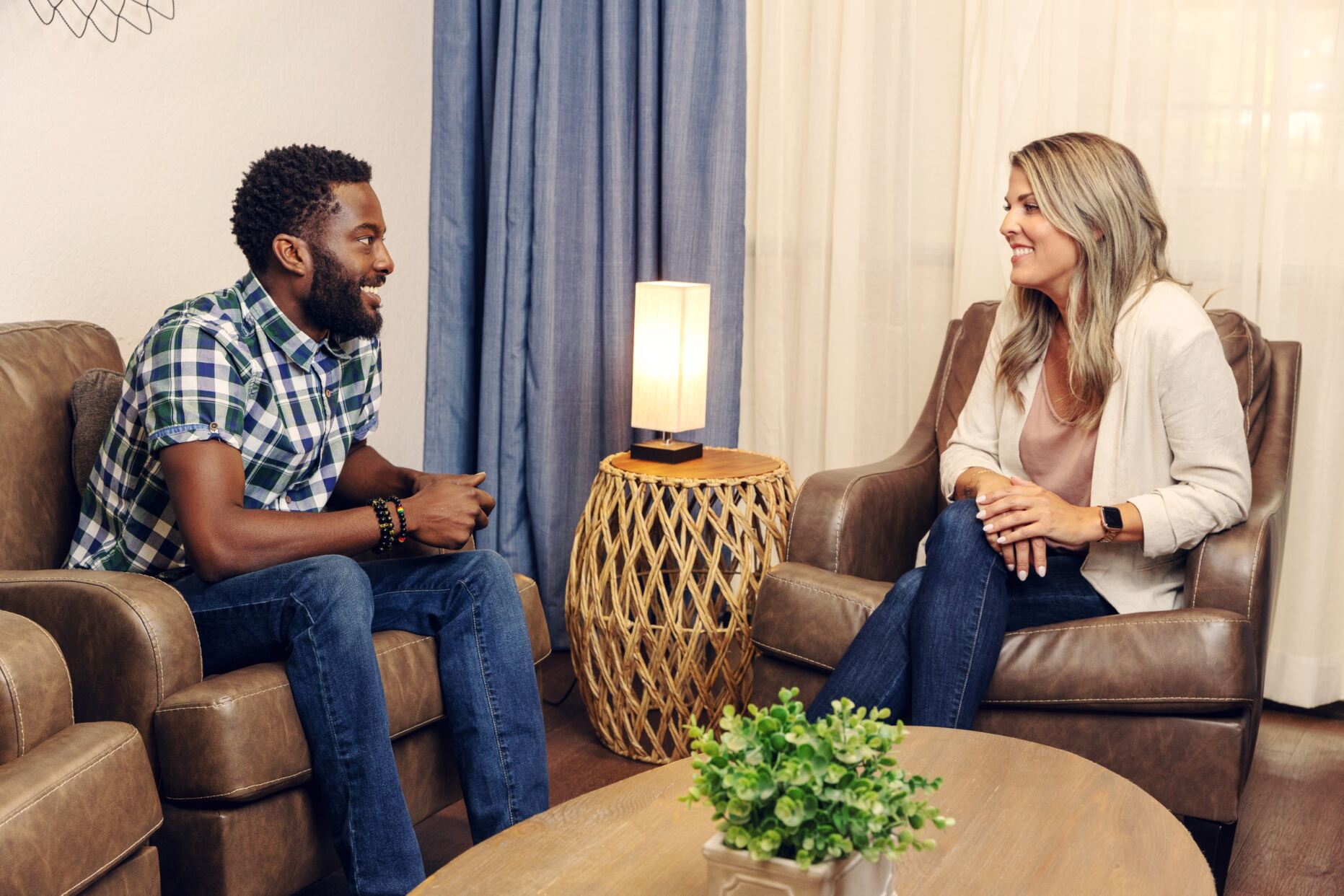 Audrey obtained her Bachelor of Science in Psychology in 2010 from MacMurray College. She then started her journey as a mental health technician at a local hospital where she found her love of helping individuals and strived to learn more about counseling. Audrey then began working as a counselor and admissions coordinator in a substance abuse facility where she made the decision to obtain her Master of Science in Clinical Mental Health Counseling from Walden University. In addition, she became a Certified Alcohol and Drug Counselor. She now has over 10 years in clinical experience in the mental health and substance abuse field. She brings to Lincoln Recovery a passion for helping others and to fight the disease of addiction one day at a time.
Dr. Small is uniquely qualified to treat both medical and mental health conditions. His professional experience encompasses General Psychiatry, Addiction Psychiatry and Family Medicine.
He completed his medical and psychiatric training at UCSD. He holds Board Certification by the American Boards of Psychiatry, Preventative Medicine (Addictions) and Family Medicine. He personally trains and mentors the best mental health providers in the treatment industry.
An accomplished leader, I am a person in long term recovery with a demonstrated history of working in the substance use disorder treatment field. Skilled in Crisis Intervention, Cognitive Behavioral Therapy (CBT), Group Therapy, Motivational Interviewing, Relapse Prevention, Psychoeducation. Also, a demonstrated history in Medication Assisted Recovery programs within the settings of corrections and community-based modalities. I have a passion for assisting individuals in achieving their goals in recovery.  I enjoy the outdoors and spending time with my son.
Wendy brings over 15 years of nursing experience with a focus on providing clinicalnursing guidance for staff in both the inpatient setting as well as intensive outpatientprograms. She has worked in adult, geriatric, child, and adolescent mental health for thepast 11 years both as a floor nurse and in administration. Wendy has prior experienceas the nurse manager of a dual diagnosis unit helping patients who struggle with bothsubstance use disorders and mental health.
Wendy graduated from Lincoln Land Community College with an Associates of Artsdegree in Allied Health & Nursing and from Chamberlain College of Nursing with both aBachelor of Science in Nursing as well as a Masters of Science in Nursing with aconcentration in Nursing Administration. Wendy obtained her ANCC board certificationin Psychiatric and Mental Health Nursing in 2012 and is a member of the AmericanPsychiatric Nurse Association. In her spare time Wendy enjoys reading, writing, andvolunteering her time with her church's Celebrate Recovery ministry as the TrainingCoach and women's mixed issue small group leader.
Shayna obtained her Bachelor of Science in Business Administration in 2019 from Purdue Global University. While obtaining her degree, she began working as a Human Resource Assistant for Hospice and Home Care. Within 6 months she was promoted to the Human Resource Coordinator and began taking over all the Human Resource functions for the division. After serving in this capacity for over a year, Shayna was promoted to the Director of Human Resources. This promotion led to her decision to pursue her Master's in Science in Management and Leadership with a concentration in Human Resource Management which she obtained in March of 2021.
After her graduation, Shayna obtained her certified professional certification from the Society of Human Resource Management. Shayna began her journey with Lincoln Recovery in June of 2021 and brings with her Human Resource experience in the healthcare field and 6 years of leadership experience in a management role. She has a deep passion for helping those in need and strongly wants to bring hope to the area for the fight against addiction.
Tammie comes to us with over 10 years of Housekeeping Managerial experience.  She strives for excellence and coveys that message to her team.  She is new to the recovery atmosphere and is really looking forward to learning the process and to help change people's lives. In her spare time, Tammie enjoys spending time with her family, St. Louis Cardinal baseball and reading.
After starting his Chef internship in 2012, Josh trained under a chef for 6 years. Josh has enjoyed cooking for many years and enjoys the challenges that come with being a chef. Josh has years of experience in cooking for large groups but is especially excited to start his new chapter. In his free time, Josh enjoys fishing and the occasional golf game.
Medical disclaimer:
Sunshine Behavioral Health strives to help people who are facing substance use disorder, addiction, mental health disorders, or a combination of these conditions. It does this by providing compassionate care and evidence-based content that addresses health, treatment, and recovery.
Licensed medical professionals review material we publish on our site. The material is not a substitute for qualified medical diagnoses, treatment, or advice. It should not be used to replace the suggestions of your personal physician or other health care professionals.
Talk with one of our Treatment Specialists!
We are always here to help. Contact Us and start your healing today