When you've made the decision to go to rehab, a lot of things will start to happen. You'll need to get in contact with different rehab facilities, your insurance company, and further rehab treatment experts to officially get the process moving along.
When you've made the decision to go to rehab, a lot of things will start to happen. You'll need to get in contact with different rehab facilities, your insurance company, and further rehab treatment experts to officially get the process moving along.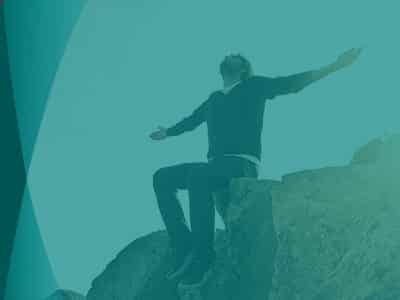 When you've made the decision to go to rehab, a lot of things will start to happen. You'll need to get in contact with different rehab facilities, your insurance company, and further rehab treatment experts to officially get the process moving along. This sounds tedious, but—after years of being in experience—rehab and insurance facilities have ensured that the process is as smooth as possible.
The process does move rather quickly; once your insurance is verified, and you're qualified as a patient, you can head to the facility for the intake process.
What Is the Intake Process?

The intake process is the first thing to do after arriving at the facility. During the intake process, the medical and clinical staff at the rehab center will ask some quick questions to get a better idea of your situation. The questions will help them learn things like any health conditions you may have, as well as the nature of the addiction (how long and how severe).
After the questions, it is likely that a physical assessment will follow. The physical assessment will help determine if inpatient addiction treatment is needed, and following the assessment, the information is passed from the doctor to the insurance company for the treatment to be approved.
During the intake process, expect to answer how long it has been since the last time using, how often, and when the last time using was. There will be a professional doctor and other healthcare staff, so there's no need to worry about not being in good hands.
The intake process—all in all—is basically just signing documents, answering questions, and completing the physical assessment. The entire step usually only takes a couple of hours, but the length of time depends on the patient. After the intake process, the patient will be moved onto detox.
What Happens in Detox?
Detox is when the substances leave the patient's body. During this time, the patient can feel symptoms from the withdrawal, and they can get severe. Detox does have the potential to be tough—and, when it's done incorrectly, it can even be harmful. It's crucial that the patient seeks out a facility that can help them stay safe and comfortable during this step.
As difficult as detox can be, some find it a breeze. How easy, or hard it is, depends on the patient, and there's no rush. The professionals realize that no two patients will be the same; it's your recovery. However, they will step in to help in many ways. The medical team that is supervising the detox will ensure that the patient is hydrated, maintain blood pressure, encourage nutrition, and—when possible—offer medications that will help ease the process.
Detox will be done inside the treatment facility, and if a patient wants to partake in some sort of residential treatment program, it's likely that they'll be required to detox. The reason for this is that the patient should have a clear head—with no distractions—as they start their recovery journey.
Usually, detox will last somewhere between 7–10 days. Often this time depends on how severe the addiction is, how often the substance was abused, and if there are any underlying conditions. Also, the time since the patient last used will be considered when determining the length of the detox process.
Once a person has completed this stage, the next step will depend on the treatment plan that was decided upon. Whatever the choice may be, this is when "rehab" starts.
Do you have your own questions?
Talk to an Intake Specialist
What Do You Do in Rehab?
After detox, the patient then moves onto their treatment program. The specific treatment program will be decided ahead of time, sometimes during the intake process. The decision is made between the patient, the facility, and the patient's insurance company.
More often than not, the patient will move to residential rehab, where they will live in the facility until treatment is finished. During residential treatment, the goal is for the patient to learn all about themselves and why they want to use substances in the first place. The patient will learn coping strategies and ways to deal with the stresses of their everyday lives.
Other examples of common treatment plans are:
12-step Programs: Twelve-step programs are commonly used in Alcoholics Anonymous and are a step-based treatment (12 steps, to be exact) that are proven and have been successful for many already. This is usually a faith-based and religious program that works to enhance the members' lives in positive ways.
Non-12-step Programs: This is a treatment program that is not defined by 12 steps; instead, non-12-step programs are more fact- and science-based in their methods. SMART Recovery is a very popular non-12-step program.
Dual Diagnosis: For patients who have both a mental illness and a substance use disorder disorder, dual diagnosis is usually the best treatment option possible. Dual diagnosis works to treat both disorders at the same time, and it is proven to be effective.
Therapy is also a large part of rehab. A patient usually partakes in group and individual therapy. Group therapy is very important, as it is where a patient will meet others who are going through the same things as them. This can be incredibly comforting, and it's important for all patients to know that they are not alone.
What Types of Therapy are Available at Lincoln Recovery?
As stated, every treatment plan is different and will differ among patients. Though all treatment plans are different, they will all have some sort of therapy included in them. There are many different kinds of therapies, however.
Individual Therapy
Almost all patients will partake in individual therapy. It is an essential part of a rehab program, as it is where they will learn about themselves with a counselor or therapist. Here, they can talk about their past, their drug or alcohol abuse, and why they may have started. During each session, the patient will learn recovery tools and strategies on how to stay sober and live a healthy life.
Cognitive Behavioral Therapy
In rehab, cognitive behavioral therapy (CBT) helps patients recognize how certain thoughts and emotions can be harmful. The goal of CBT is to correct these harmful thought patterns to change the outlook on life for the patient, ultimately making staying sober an easier task.
Group Therapy
Group therapy is extremely common in rehab facilities, and for good reason. While many initially feel that they would like to skip this part of rehab, it's an essential tool in helping those in recovery to build a support network, discover ways to cope with stressful situations, and understand that they are not alone in their substance or alcohol abuse disorders, or the desire to begin living differently. Often patients help keep each other accountable and help each other throughout the rehab process.
What is Rehab like at Lincoln Recovery?
Raymond is a quaint town in the heart of the United States that offers seclusion during recovery. Rehab at Lincoln Recovery is relaxing and with zero distractions. The professionals at Lincoln Recovery can help patients bond with one another and feel at ease throughout the entire process. Going to rehab, undergoing treatment, and beating addiction isn't easy, but with the tranquility of Lincoln Recovery, it is possible.
Why Choose Lincoln Recovery?
There are few rehab centers that offer such a beautiful location for treatment, enhancing the relaxation and state-of-mind of the patients. Perhaps none other than Lincoln Recovery offers the calmness of nature and also top-of-the-line treatments and therapies, lively activities, and fully-customized programs. Lincoln Recovery is a one-of-a-kind healing space that is confident in treating all patients. With the individualized treatments, relaxing environment, experienced professionals, and large insurance network, Lincoln Recovery can help beat your addiction today.
Medical disclaimer:
Sunshine Behavioral Health strives to help people who are facing substance use disorder, addiction, mental health disorders, or a combination of these conditions. It does this by providing compassionate care and evidence-based content that addresses health, treatment, and recovery.
Licensed medical professionals review material we publish on our site. The material is not a substitute for qualified medical diagnoses, treatment, or advice. It should not be used to replace the suggestions of your personal physician or other health care professionals.
COVID-19 Questions and Concerns
Do not allow COVID-19 to stop you from seeking the care you need. We are here to answer your questions and alleviate any concerns. Call us today.
Not sure how to Pay for Treatment?
We are always here to help. Contact Us and start your healing today
Talk with one of our Treatment Specialists!
We are always here to help. Contact Us and start your healing today
Beat Your Addiction-Have an Intake Expert Reach out to you