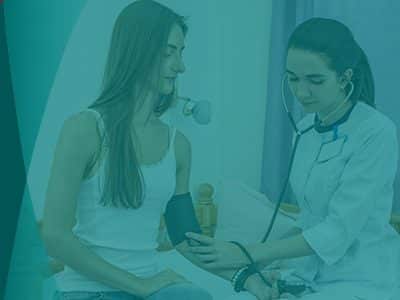 Deciding to go to rehab is a significant point in a person's life. Making this decision says a lot of good things about a person. It shows that they care and they want to get their life back on a healthy track. Once the decision to go to rehab is made, specific preparations must be prepared and in order. Many don't go to rehab because they assume it is too complicated or tedious, but that really isn't the case. Broken down and explained, getting to rehab and going through treatment can feel like a great thing.
First Step in Going to Rehab
When a patient has made the great decision to go to rehab, the absolute first thing to do is call Lincoln Recovery. The staff at Lincoln Recovery is always willing to help, day or night, and they will be able to answer any questions that may arise. They can explain the entire rehab process from start to finish and also help to understand how to prepare for rehab.
Once on the phone with them, the discussion will most likely turn to things like how severe the addiction is, past addictive behavior (if any), dual diagnosis, and other general questions to get to know who exactly the patient is and try to gain an understanding of their situation.
This is also the time when financing a stay at rehab will be discussed. Many insurance companies offer addiction treatment coverage, but there are other ways to pay.
After learning more about the individual seeking treatment and determining the insurance coverage or payment method, the staff can help decide which program will be most effective.
After choosing a program, the staff will help determine a start date and explain what to bring (and not bring) to rehab. At this point, they may also go into more detail about the rehab process in particular so that the patient isn't caught off guard or surprised at the facility.
What Happens During the Intake Meeting?
Once at the center, the patient will have an intake meeting with the staff at Lincoln Recovery. There are many reasons for this, such as:
To get comfortable with the people and surroundings.
For the staff to fully understand the patient's addiction and lifestyle.
To assess the needs of the patient.
To learn more about the medical history of the patient.
Also—during the intake meeting—a physical exam will likely be done so that the health and safety of the patient can be assured. With that being said, it's important to be open and honest with the staff members.

What Happens Once I'm in Rehab?
Being in rehab is an understandably daunting thought, but fear not. After the intake process, the staff will give you a full tour of the rehab center and show you to your room—where you'll be staying. They will explain the different activities that you will do each day, and they will even go through your schedule with you. This will include meal times, individual and group therapy times, and also free time. Along with required activities, there are some activities that patients are encouraged to participate in.

Perhaps the most comforting thing about rehab for a patient is the fact that they are not alone. It is important to always remember there are others that are going through the same processes. In addition to other patients, there are loads of helpful and understanding staff members that are always eager to help out. Lincoln Recovery is a recovery community where you can support others and perhaps even meet friends during treatment.
What Should I Bring to Rehab?
When going to rehab, it's important to bring all the essentials. Additionally, there are things that should definitely not be brought to rehab. However, the things that you should bring are:
Your favorite clothes. As long as the clothing is appropriate, any kind of clothing is okay—though something comfortable is recommended. Comfort is key here, especially during some uncomfortable times in detox. Also, non-constrictive clothing will help the patient feel more relaxed during treatment.
Toiletries. Toiletries should be brought, things like a toothbrush, toothpaste, brush, comb, shampoo, conditioner, a hairdryer if needed (please note, perfumes and mouthwash are not allowed in rehab, as they may contain alcohol). All personal care items should be brand new and unopened, and cannot contain alcohol as one of the first three ingredients.
Documents. Before coming to rehab, make sure to have an I.D., insurance cards, prescription cards (if applicable), debit or credit card and checkbook, and possibly some cash.
Medications. If on any medications, it is a good idea to bring them on the first day.
Something to pass the time. Each patient will have some free time in which they can relax. It may be a good idea to bring something to do during this time. Popular choices are a journal, books, and word searches.
What Should I Not Bring to Rehab?
It is just as important to know what not to bring as it is to know what to bring. Please be sure not to consider the following:
Do not bring anything that contains alcohol or anything that can be used to get high. For example, mouthwash and perfume should stay home. Calling ahead and asking a member of the staff can clarify if things are left uncertain.
There should be no revealing or inappropriate clothing. In doing so, it may cause a distraction to other patients who are trying to focus on their addiction treatment. Also, clothing that promotes drugs or alcohol will not be permitted.
Inappropriate books, videos, or magazines are not allowed.
No food or drinks from outside the facility are allowed to be brought in. All food and drink will be provided for you.
No weapons of any kind are allowed in the rehab facility.
Medical disclaimer:
Sunshine Behavioral Health strives to help people who are facing substance abuse, addiction, mental health disorders, or a combination of these conditions. It does this by providing compassionate care and evidence-based content that addresses health, treatment, and recovery.
Licensed medical professionals review material we publish on our site. The material is not a substitute for qualified medical diagnoses, treatment, or advice. It should not be used to replace the suggestions of your personal physician or other health care professionals.
Talk with one of our Treatment Specialists!
Call 24/7: 949-276-2886