Privacy Can Provide an Effective Rehab Environment
Privacy Can Provide an Effective Rehab Environment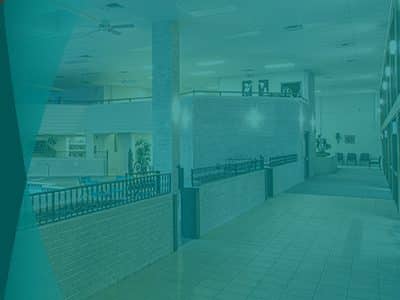 When in rehab and undergoing treatment, a comfortable and safe environment is essential. A person recovering from an alcohol or drug addiction won't be able to focus on their health if they feel like they're in jail or in a hospital.
Even further, dormitory-style living with forced shared rooms can also discourage those in rehab. Other rehab facilities might—in hopes of maximizing profits—stuff as many beds into the center as possible. But at Lincoln Recovery, we want to offer our clients the best chance at success. We provide a warm and friendly environment with the amount of privacy our clients desire.
Sometimes, sharing a room has its benefits, however. A roommate can be somebody to confide in, talk about struggles with, and be somebody who can help you keep on track. At Lincoln Recovery, we offer clients the choice of living privately or with a roommate.
We offer more than just privacy:
We feature extensive one-on-one therapy sessions and individualized treatment programs. They are all managed by our fully-licensed counselors, therapists, psychiatrists, and doctors.
We offer a flexible stay. At Lincoln Recovery, we understand that every addiction is unique—and must be treated so. Treatments usually last 30–45 days, but we can accommodate clients who need to stay for longer periods of time.
We provide flexible treatments. As stated, every situation is unique and different. There is no "one size fits all" for treatment, so we provide extensive options—such as dual diagnosis assistance, 12-step approaches, and cognitive behavioral therapy.
We are technology friendly. Lincoln Recovery encourages you to bring your cellphone and laptop!
We offer on-site detox, which is often a one-week or two-week program before treatment starts.
We are proud of our secluded property that provides a relaxing environment for healing.
We don't surprise patients with surprise fees or hidden costs at Lincoln Recovery. Everything will be upfront and transparent.
Rehab in drug and alcohol rehabilitation centers is difficult enough. With a schedule full of things to do—detox, group therapy, and individual therapy—a private room may be a much-needed refuge. A private room can be a great place to read, meditate, reflect, and build a foundation toward a healthier, sober life.
Medical disclaimer:
Sunshine Behavioral Health strives to help people who are facing substance use disorder, addiction, mental health disorders, or a combination of these conditions. It does this by providing compassionate care and evidence-based content that addresses health, treatment, and recovery.
Licensed medical professionals review material we publish on our site. The material is not a substitute for qualified medical diagnoses, treatment, or advice. It should not be used to replace the suggestions of your personal physician or other health care professionals.
COVID-19 Questions and Concerns
Do not allow COVID-19 to stop you from seeking the care you need. We are here to answer your questions and alleviate any concerns. Call us today.
Not sure how to Pay for Treatment?
We are always here to help. Contact Us and start your healing today
Talk with one of our Treatment Specialists!
We are always here to help. Contact Us and start your healing today
Beat Your Addiction-Have an Intake Expert Reach out to you