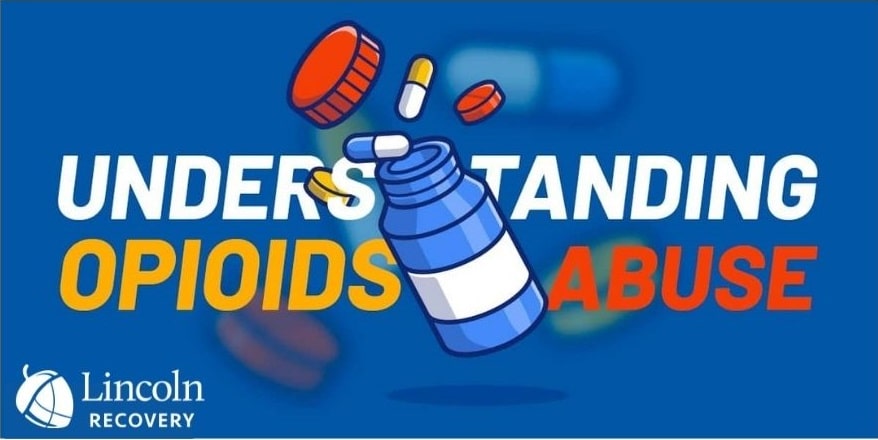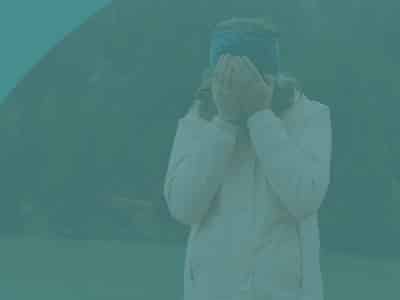 Fentanyl a Large Driver of Opioid Deaths in Illinois
Opioid overdose deaths have been on the rise in recent years. Fentanyl in particular has been a key player in opioid-related deaths in Illinois and beyond. Read on to learn who's being affected, and how, and where.
Fentanyl a Large Driver of Opioid Deaths in Illinois
Opioid overdose deaths have been on the rise in recent years. Fentanyl in particular has been a key player in opioid-related deaths in Illinois and beyond. Read on to learn who's being affected, and how, and where.
From 1999-2019, nearly 500,000 people in the United States died from overdoses involving opioids. Other drugs also played a part in many of those fatalities, too, but opioids — both prescription and illicit — were a common denominator. According to the Centers for Disease Control (CDC), the opioid epidemic has occurred in three waves:
The first started in the 1990s, when more opioids were prescribed. A sharp increase in deaths began around 1999.
The second wave began in 2010, with heroin use on the rise, resulting in more overdoses.
The third wave picked up momentum in 2013. That's when synthetic opioids (especially fentanyl) began to flood the market. That continues to be a problem to this day, with fentanyl appearing in counterfeit medicines as well as being cut into other drugs like cocaine.
For a time overdose fatalities dipped slightly. From 2018 to 2019 prescription opioid overdose deaths shrank nearly 7%. That in part was fueled by concern over the opioid epidemic. Cue the arrival of the COVID-19 pandemic in March 2020, and the death rates that went down began to inch upwards once again.
Record Numbers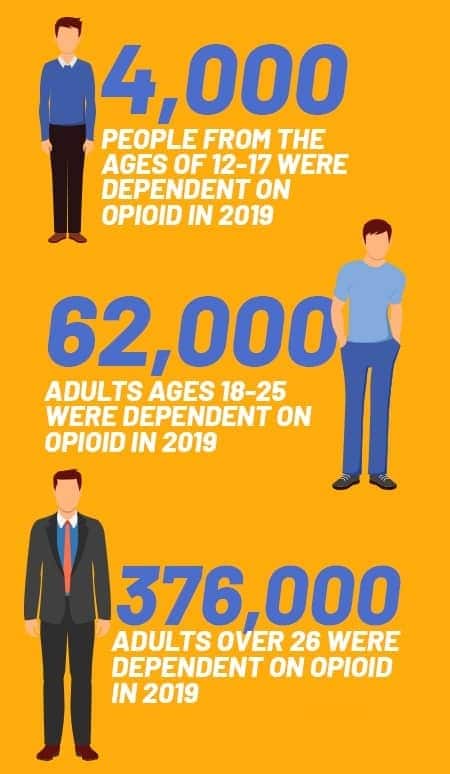 The first full year of the pandemic brought some grim news (aside from COVID's losses and lingering impact): In the 12 months ending April 2021, the CDC reported an estimated 100,306 Americans died from drug overdoses. That's a 28.5% increase from the 78,056 deaths for the same period one year prior and a first for an official 100,000-plus toll. Other findings pertaining to opioid deaths include:
Opioids including heroin and fentanyl were the top causes of overdose fatalities over that period, factoring into more than 75% of drug-linked deaths.
Opioid-related deaths climbed 35% from one year to the next: 56,064 died in the 12 months ending April 2020. By the end of April 2021, that number had soared to 75,673.
Overdoses from synthetics like fentanyl and psychostimulants like methamphetamine also increased during that same period. So did deaths from prescription pain medicines and cocaine.
Overdose deaths began to rise ahead of the global pandemic, but many fear that COVID-19 fueled the crisis. Social distancing measures, reduced access to treatment, and canceled in-person peer support meetings may have left vulnerable individuals feeling isolated. One survey of more than 5,400 people over a one-week period in June 2020 found that 13% had started or increased their substance use because of stress or the emotional upheaval connected to COVID-19.
Fentanyl A Growing Problem
Fentanyl has been a big driver of this third wave of drug overdose deaths. It's a synthetic opioid that's 50 to 100 times stronger than morphine (which is used to make heroin). Fentanyl has been around since 1959, prescribed for pain treatment, including for cancer patients. It's taken on an illegal life of its own in recent years. Dealers resort to fentanyl because it's cheap and potent. That potency ups the danger element considerably, however. In New York City 17 of 2015's overdose deaths involved cocaine and fentanyl. By 2019 that number soared to 183. In September 2021, the U.S. Drug Enforcement Administration (DEA) issued a public safety alert, warning that more than 40% of black-market prescription drugs contained deadly amounts of fentanyl. The reasons for the explosion in fentanyl trafficking vary. Big pharma has tightened up on prescription pain medications due to legal settlements stemming from their role in the opioid epidemic, so that supply dwindled. COVID also shut down borders and slowed shipping; as a result, many drugs or the raw ingredients used to manufacture them stalled somewhere along the supply chain. Illicit fentanyl was available, however, to cheaply fill that demand, and cartels and dealers were happy to comply, sometimes cutting it into cocaine or other drugs. Once lockdowns ceased, more fentanyl flooded in from China. China actually banned the production and sale of fentanyl in 2019, but vendors still sell analogs and the precursor ingredients to manufacture it, often done so by cartels in Mexico. That glut of fentanyl gets pressed into tablet form and sold as other substances like Xanax or pain medications. Some speculate it could be making its way into some drugs simply by accident, as dealers mix powders in kitchens and on coffee tables.
Opioid Deaths 2021
How many people died from opioids in 2021? Not all the data is in for the year, but big-picture-wise, some researchers suspect that even more people died from opioids than initially believed. Two economists from the University of Rochester analyzed drug overdose records, finding that one in five had no drug specified. Possibly no autopsy had been done. They then looked at data, including deaths by area as well as if the person had a history of opioid use or of chronic pain. Their conclusion: 72% of those unknown drugs were likely opioids. They also estimated that more than 99,000 additional opioid deaths occurred from 1999-2016.
Opioid Deaths in Illinois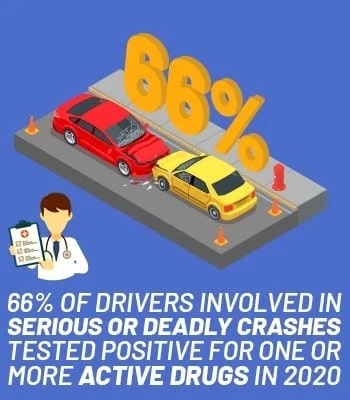 Substance use disorders (and opioid epidemic deaths are one very grim result) have affected people in all 50 states, including an increase in opioid overdoses in Illinois. In 2020 Illinois logged 2,944 fatal overdoses due to opioids. Opioid deaths occurred at 2.3 times the rate of motor vehicle deaths, and 2.2 times the homicide rate. Broken down further opioid use deaths for 2020 in Illinois:
Increased 32.7% over 2019's rate.
Averaged eight a day.
Had the largest one-year increase since 2013.
Killed more men (74%) than women
Synthetic opioids (fentanyl in particular) were the leading cause of fatal drug overdoses in Illinois. It was tied to 84% of opioid fatalities and 70% of all drug fatalities in 2020. Opioids have hit both rural and urban areas hard. No group, whether they're white or Black, city dweller or farmer, poor or wealthy, has been immune. Some counties are seeing fentanyl playing a larger role in overdose deaths, while heroin numbers are going down. More drug busts are yielding fentanyl, too, sometimes hundreds of pounds of the synthetic opioid, or tens of thousands of counterfeit fentanyl pills.
Treating Opioid Addiction
Treating an addiction to opioids can be complex, but not impossible. Inpatient rehab is a solid option. Withdrawal from opioids can be painful and sometimes dangerous. Detoxification at a drug and alcohol rehab, with medical oversight, can keep you safe and comfortable while reducing symptoms like nausea, vomiting, insomnia, and anxiety. A combination of counseling and behavioral therapies paired with antagonist drugs or "blockers" known as medication-assisted treatment (MAT) is a safe and effective option with a good track record. MAT can help manage cravings, address underlying issues, and help you find healthier ways to cope. It can also help prevent relapse.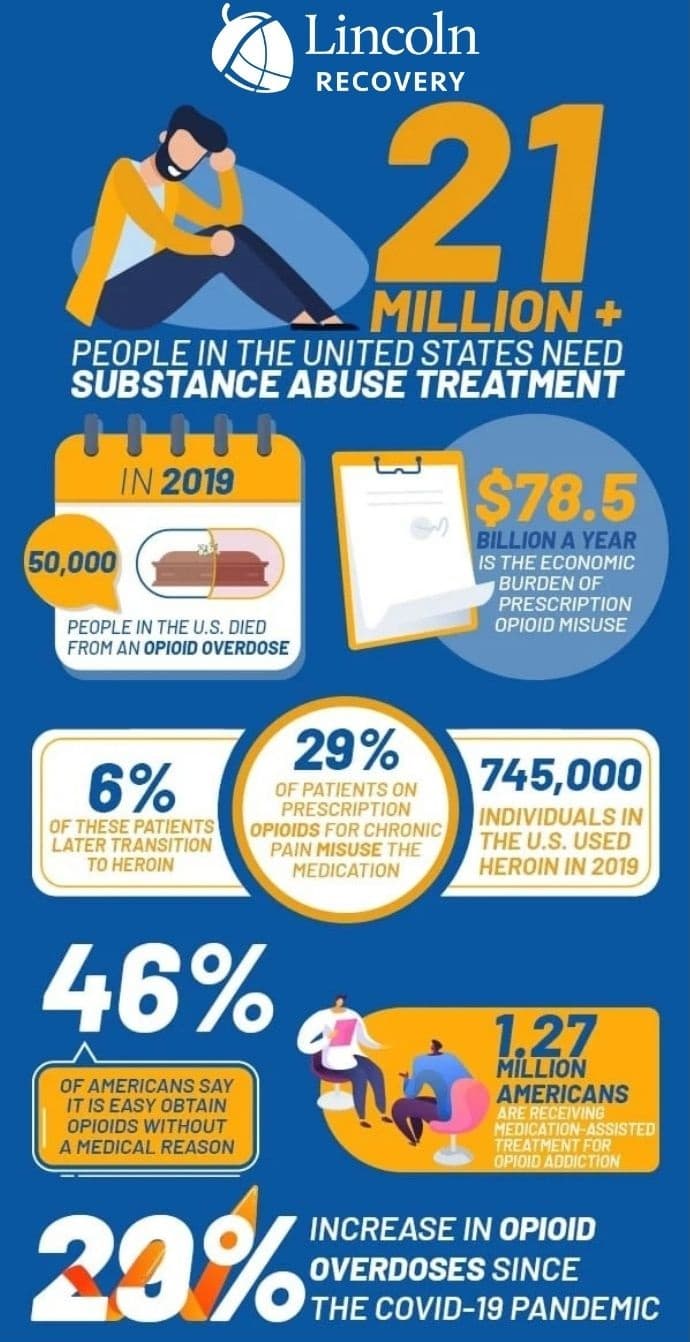 Sources

Medical disclaimer:
Sunshine Behavioral Health strives to help people who are facing substance abuse, addiction, mental health disorders, or a combination of these conditions. It does this by providing compassionate care and evidence-based content that addresses health, treatment, and recovery.
Licensed medical professionals review material we publish on our site. The material is not a substitute for qualified medical diagnoses, treatment, or advice. It should not be used to replace the suggestions of your personal physician or other health care professionals.
Talk with one of our Treatment Specialists!
Call 24/7: 949-276-2886